Joint lab party – Act IV
Last night for our monthly joint lab party with the Roucou lab, we decided to take a Zumba class! We are very lucky because Marie from the Roucou lab is a Zumba instructor ! So we all met downtown Sherbrooke at the studio but what a surprise to discover that the music Festival SherBlues & Folk started tonight!
One hour of zumba later, what a pleasure to enjoy some beers with some great music!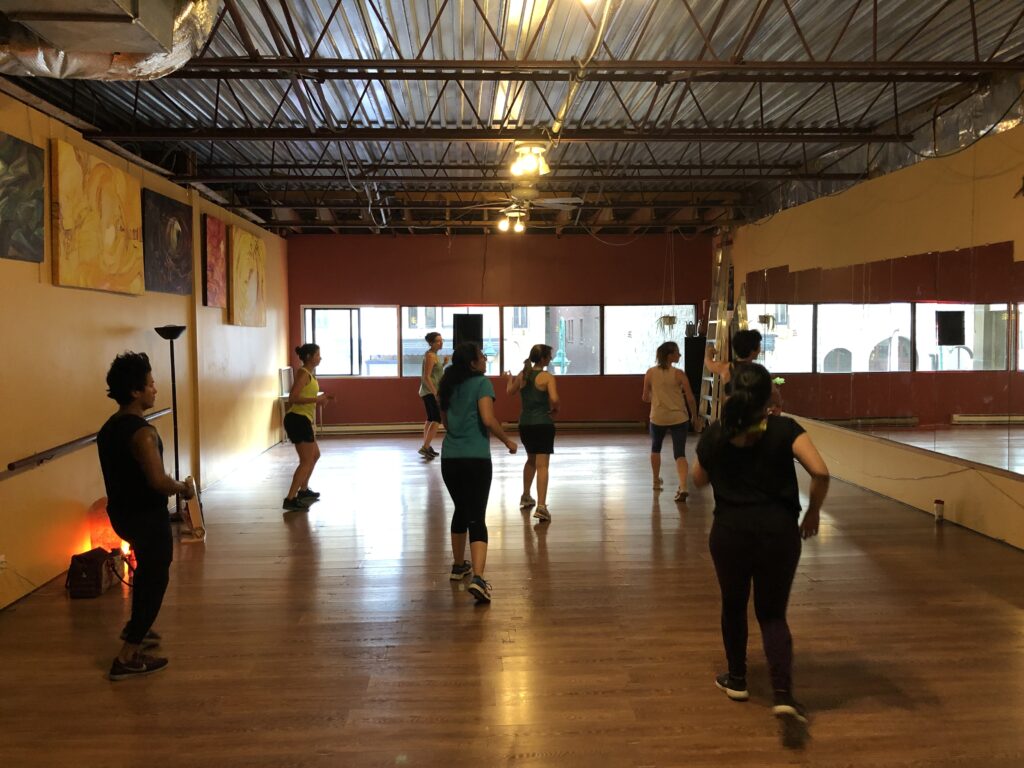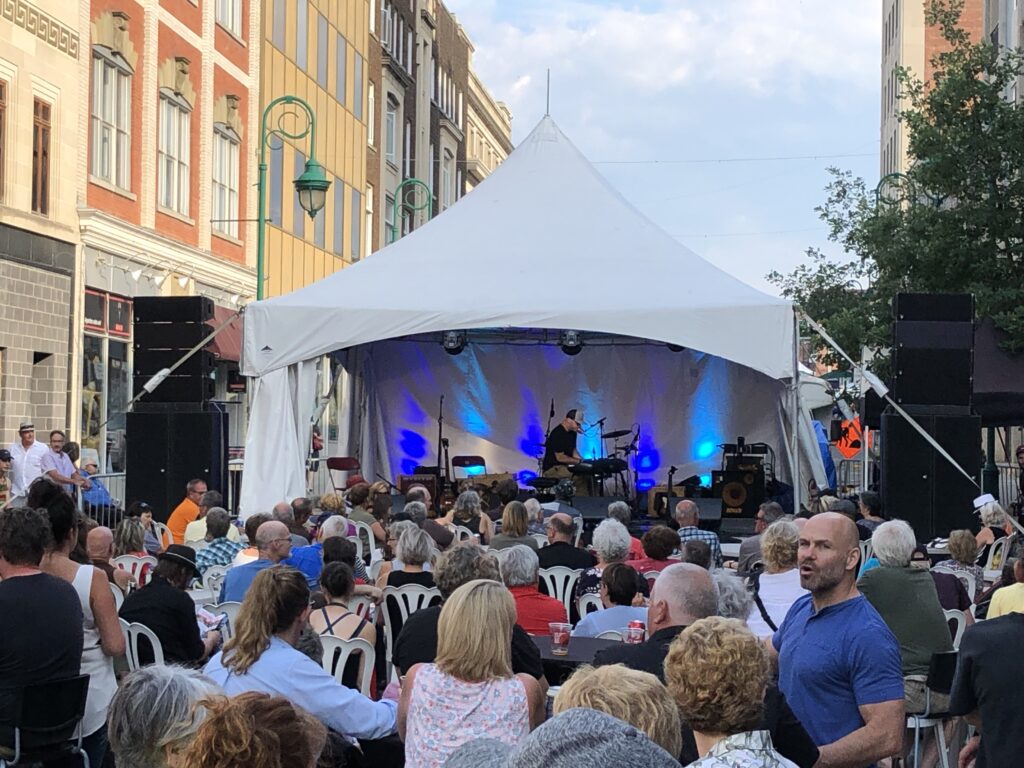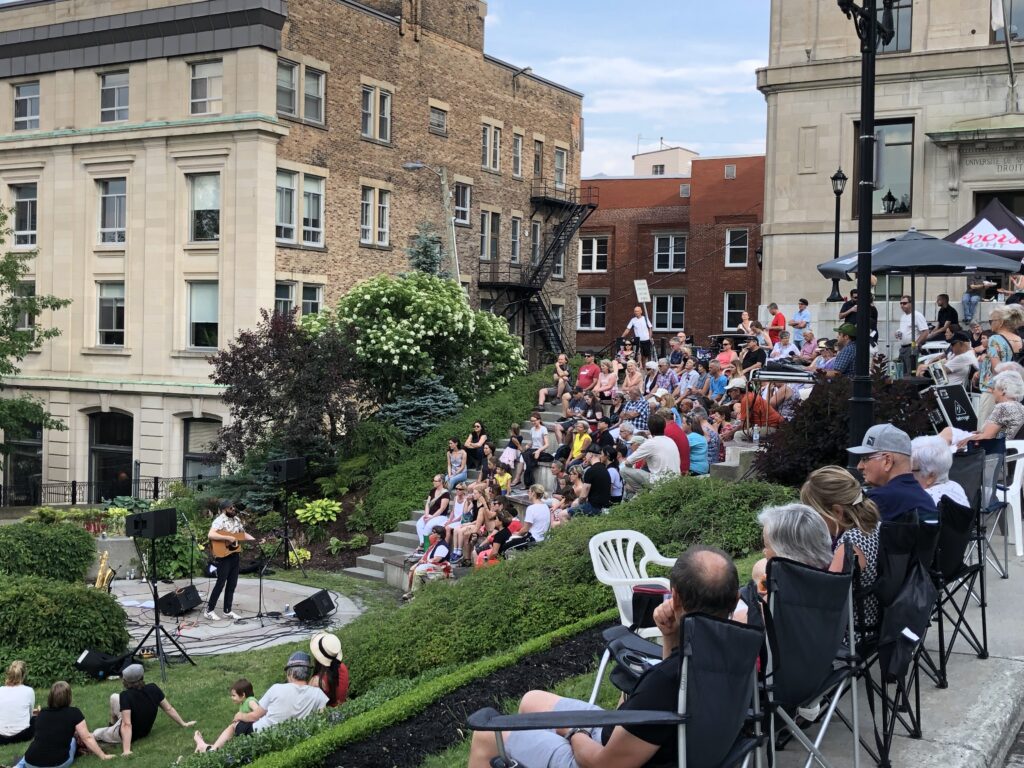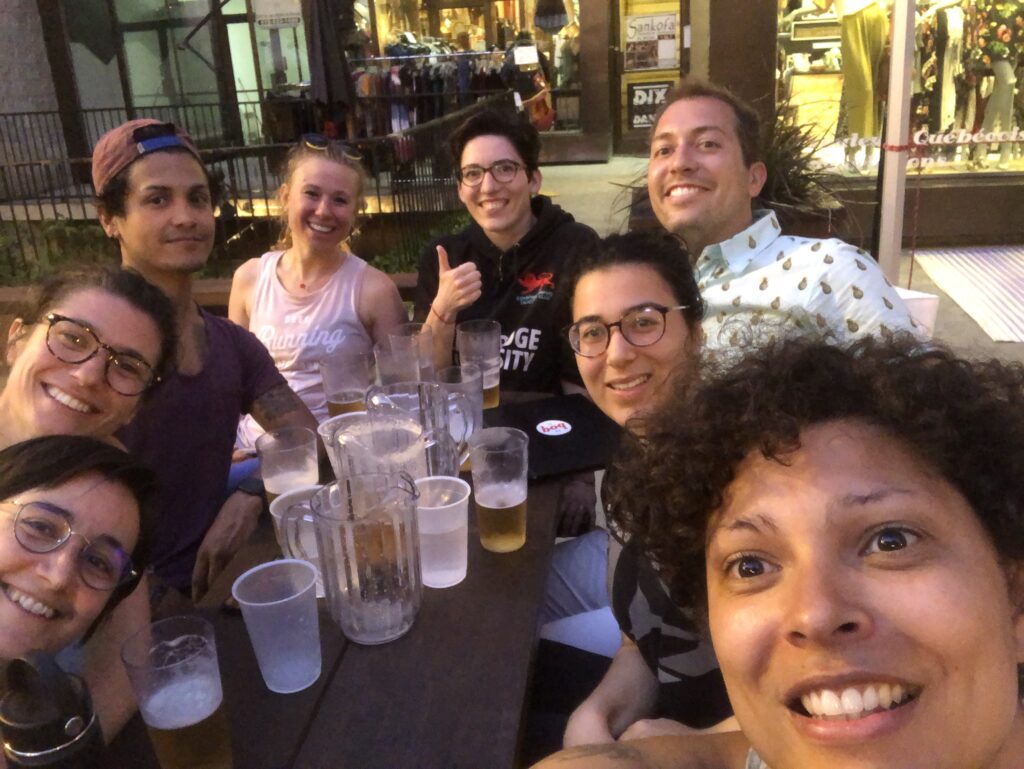 ---